Our Web Agency Helps You Achieve Your Goals
At Mouttahid Consulting, we turn ideas into functional and scalable websites. Our skilled web development team possesses extensive expertise in a range of technologies, including WordPress, React JS, and Laravel. Whether you need a simple brochure website, a robust e-commerce platform, or a custom web application, we have the capabilities to bring your vision to reality. Our web developers are proficient in writing clean, efficient, and maintainable code, ensuring the highest quality standards for your website. We follow industry best practices and stay up to date with the latest advancements in web development, allowing us to deliver cutting-edge solutions tailored to your specific needs.

Throughout the development process, we prioritize collaboration and communication. We work closely with you to understand your requirements, providing regular updates and seeking your feedback at every stage. This iterative approach ensures that the final product aligns with your expectations and business objectives.

Our websites are built with a focus on performance, security, and scalability. We optimize loading times, implement robust security measures, and design flexible architectures that can accommodate future growth. With a user-friendly content management system (CMS) integrated into your website, you have the power to update and manage your content easily, without relying on technical expertise.

Choose our web development services to unlock the full potential of your online presence. With our expertise and commitment to excellence, we deliver websites that not only look great but also function flawlessly and provide a seamless experience for your visitors.
Our 4-step web development strategy
Unveiling Our Web Agency's Reputation
Unveiling our web design agency's stellar reputation in delivering exceptional web solutions.
Francois Beaudry
Mouttahid has worked and is still working on many of our web projects for almost a year now and we hope to have him with us for many more years. He has incredible skills as a web developer and he always manages to overcome obstacles. Beyond his great ability to lead web projects and his exemplary professionalism, it is very pleasant to work with him. Courteous, professional and attentive to your needs, Mahdi is the web developer you need. VIA Communication Inc. is proud to work with you and to recommend you.
Chaimae Drissi
Thank you for your professionalism and expertise and also for your quality work. You brought a touch of originality to our project. I am very satisfied with the result, which was the fruit of personalized support.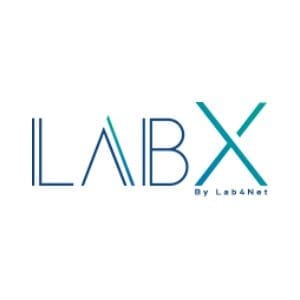 Oussama Benhmida
I was particularly impressed with Mahdi's ability to handle even the most difficult requests (and with short deadlines) - and with a smile. This skill often takes years to develop among IT development professionals, but it seemed perfectly natural to him.
Ayoub El haddada
A great ability to listen, clear communication and a real sense of service are the qualities that particularly marked me from the start of my collaboration with Mouttahid. They took a below-average website and transformed it into an attractive and informative website. I am really delighted with the quality of service, it was an absolute pleasure to work with Mouttahid. I look forward to collaborating with them on future projects.
Debra Anazonwu
Mouttahid was pleasant and respectful to work with. He made all the requested changes and even added unique design elements, I was a bit hesitant to work with a Moroccan, but Mouttahid's English is excellent, and so is the quality of his work.