Keeping your website up to date and running smoothly is crucial for its success
At Mouttahid Consulting, we offer comprehensive web maintenance services that take the burden off your shoulders, allowing you to focus on your core business. Our team of experts handles routine updates, security checks, and bug fixes, ensuring that your website remains secure, performs optimally, and adapts to evolving industry standards. We monitor your site's performance, promptly addressing any issues or vulnerabilities that may arise. With our web maintenance services, you can rest assured that your website is in safe hands. We provide regular backups to safeguard your data and implement proactive security measures to protect against potential threats. Should any issues occur, our responsive support team is available to assist you promptly.

Beyond security and maintenance, we also offer additional services to enhance your website's functionality. Whether you need to add new features, optimize your website for search engines, or integrate third-party tools, our team can help you achieve your goals. We work closely with you to understand your evolving needs and provide tailored solutions to keep your website ahead of the curve. By partnering with us for web maintenance, you can ensure that your website remains up-to-date, secure, and performing at its best. Let us take care of the technical aspects while you focus on growing your business and delivering a seamless experience to your visitors.
Our 4-step web design strategy
Unveiling Our Web Agency's Reputation
Unveiling our web design agency's stellar reputation in delivering exceptional web solutions.
Francois Beaudry
Mouttahid has worked and is still working on many of our web projects for almost a year now and we hope to have him with us for many more years. He has incredible skills as a web developer and he always manages to overcome obstacles. Beyond his great ability to lead web projects and his exemplary professionalism, it is very pleasant to work with him. Courteous, professional and attentive to your needs, Mahdi is the web developer you need. VIA Communication Inc. is proud to work with you and to recommend you.
Chaimae Drissi
Thank you for your professionalism and expertise and also for your quality work. You brought a touch of originality to our project. I am very satisfied with the result, which was the fruit of personalized support.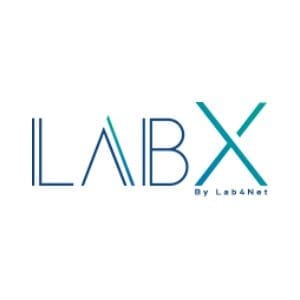 Oussama Benhmida
I was particularly impressed with Mahdi's ability to handle even the most difficult requests (and with short deadlines) - and with a smile. This skill often takes years to develop among IT development professionals, but it seemed perfectly natural to him.
Ayoub El haddada
A great ability to listen, clear communication and a real sense of service are the qualities that particularly marked me from the start of my collaboration with Mouttahid. They took a below-average website and transformed it into an attractive and informative website. I am really delighted with the quality of service, it was an absolute pleasure to work with Mouttahid. I look forward to collaborating with them on future projects.
Debra Anazonwu
Mouttahid was pleasant and respectful to work with. He made all the requested changes and even added unique design elements, I was a bit hesitant to work with a Moroccan, but Mouttahid's English is excellent, and so is the quality of his work.